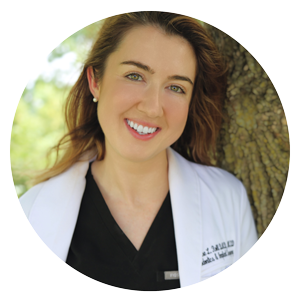 A sinus graft makes it possible for many patients to have dental implants who otherwise couldn't.
If you are living with missing teeth, you aren't alone. Although most adults between the ages of 20-34 have an average of 27 of their natural teeth left, this number plummets to 22 by the time adults reach the age of 50. In addition to making you self-conscious about your smile, missing teeth can also make it hard to talk properly and chew. Fortunately, implant dentistry in Pittsburgh, PA can help you to restore your smile to its original beauty.
Replacement Teeth for the Modern Age
Unlike bridges or dentures, which are essentially cosmetic repairs that help to restore some chewing force, dental implants are artificial teeth that are anchored directly into your natural bone tissue. Dental implants are strong, beautiful, and designed to last a lifetime with proper care and maintenance. However, dental implants are only as strong as the bone used to support the tiny titanium posts that act as your new tooth roots, which is why some people need bone grafting or a sinus lift before receiving them.
The Challenge of Upper Back Dental Implants
One of the most challenging places in the mouth to place dental implants is the upper back jaw because of the presence of your maxillary sinus. Sinuses, which are essentially hollow areas inside of your skull, interfere with dental implant placement because they can affect the depth and strength of the surrounding bone tissue. Traditionally, teeth in the upper back jaw have dental roots that extend into the sinus, but if these teeth fall out, the bone around them can resorb, leaving little to no bone to anchor dental implants. The goal of sinus lift surgery is to bolster the strength of the bone near the maxillary sinuses to create a strong, stable structure for implants.
Sinus Lifts: The Procedure
To determine whether or not sinus lift surgery is necessary, Dr. Roll will take a series of X-rays to measure the bone surrounding your missing teeth. Before your sinus lift, your gums and jaw tissue will be numbed with a local anesthetic. Next, Dr. Roll makes a small incision where the upper teeth used to be, through which the sinus membrane is lifted upwards from the floor of the sinus. Bioactive gels and ground bone grafting materials are placed into the empty space, and over the next several months, your body will replace these materials with strong natural bone tissue. After the graft is in place, the gum tissue is closed, and the area can start healing.
Recovering from Sinus Lift Surgery
Everyone heals differently, but most patients need between 4-12 months for the sinus lift and bone graft to heal. The healing process might seem slow, but it is absolutely necessary to lay the framework for strong, beautiful dental implants. In some rare instances, sinus lifts may be performed at the same time dental implant posts are installed, which can shorten the timeframe for receiving your final dental implants.
Benefits of Sinus Lifts
Sinus lifts allow patients with deteriorated upper jaws, small jaws, or large sinuses to be eligible for dental implants. Sinus lifts can help patients with extensive previous bone loss caused by periodontal disease, cancer treatment, or trauma. Recovery from sinus lift surgery is straightforward, and typically involves a minimal amount of discomfort. We will monitor your condition carefully to make sure that you are healing well throughout your recovery.
Implant dentistry in Pittsburgh, PA can help you to completely restore your smile. Pinnacle Center – Dental Implants & Periodontics is currently accepting new patients, and Dr. Roll would love to talk with you about whether or not you are a candidate for dental implants.