Welcome to Pinnacle Center – Periodontics and Dental Implants.
We are dedicated to helping our patients achieve and maintain healthy, beautiful smiles through expert periodontal care and commitment to providing excellent results. Your oral health is not just about teeth; its also about the health of your gums and the supporting structures of your smile. Our periodontists are here to provide treatment for periodontal disease, gum recession, dental implants, and more. Whether you're a new patient seeking answers or a returning patient entrusting us with your care, we are honored to be a part of your oral health journey. If you have any questions or are ready to schedule an appointment with a periodontist, don't hesitate to reach out.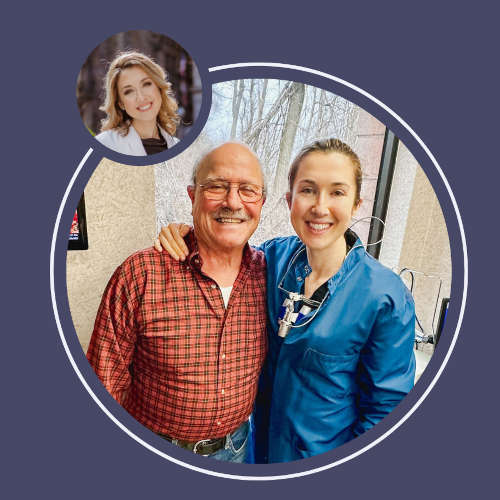 MEET DR.
KATHERINE L. ROLL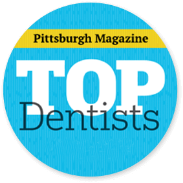 Dr. Roll enjoys interacting with patients and is committed to providing the highest quality periodontal care. Her training focused intensively in comprehensive full mouth rehabilitative care. She is experienced in gum reconstruction, dental implant surgery, bone and sinus reconstructions, periodontally accelerated osteogenic orthodontics, and other periodontal plastic surgical procedures. She joined Pinnacle Center – Dental Implants & Periodontics in 2018 and is excited to be working with this great team of people who are committed to restoring health and function to our patients' smiles.
Read Bio
WATCH OUR
PATIENTS' EXPERIENCE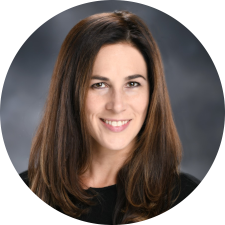 MEET DR.
KELLY B. WILLIAMS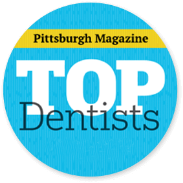 Dr. Kelly B. Williams completed her Bachelor of Science degree in Chemistry at Allegheny College in Meadville, Pennsylvania then went on to obtain her Doctor of Dental Medicine degree and Certificate in Periodontics at the University of Pittsburgh School of Dental Medicine. While there, she received the Robert Zugsmith Memorial Award for meritorious academic and clinical achievement and the Quintessence Award in recognition of academic achievement. She served as president of her dental class for three years and as chief resident during her specialty training.
Read Bio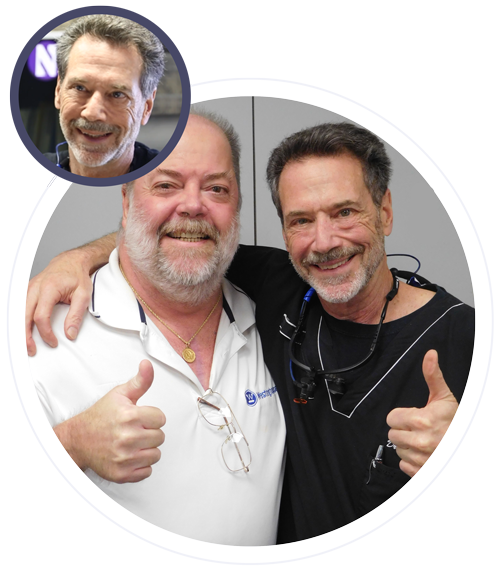 ABOUT
MARK E. SILBERG, DMD, EMERITUS
Congratulations for 40 years of practice!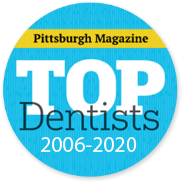 There is a reason Dr. Mark Silberg, now retired, was regularly voted a Top Pittsburgh Periodontist while in practice. He established his successful dental practice with outstanding determination to serve his clients and community as a board certified periodontist offering dental implants as well as surgical and non-surgical treatment for gum disease. Pinnacle Center – Dental Implants & Periodontics is a fee-for-service, board-certified specialty dental practice that limits treatment to implant dentistry, gum disease treatment, special orthodontic problems, and dental disease rehabilitation.
Read Bio
WHY CHOOSE Pinnacle Center – Dental Implants & Periodontics
?
Our values and beliefs drive us to give more than a new set of teeth or dental treatments, but to help our patients rediscover the joy of laughing, smiling, and living.

Care and Compassion
We are committed to treating and caring for the whole person, not just the patient, to create a relationship based in genuine concern and respect that will last.
Make my appointment

Experience and Knowledge
Every day we make a difference in our patient's lives, aiming to educate and partner with them in choosing the best treatments possible to create a healthy smile for life.
Learn More

Consistent High Success Rates
Advanced technology makes the dental implant process more predictable than ever before. We can ensure effective and long lasting solutions to missing teeth.
Read More
Our Recent Success Statistics
in Placing Dental Implants
| Year | Number Of Implants Placed | Number Of Implants Re-Implanted | Net Number of Implants Lost | Net Number of Implants Lost | Net Percentage Lost | Net Number of Implants Retained | Overall Net Percentage Success Rate |
| --- | --- | --- | --- | --- | --- | --- | --- |
| 2016 | 275 | 22 | 17 | 5 | 2% | 270 | 98% |
| 2017 | 280 | 10 | 11 | -1 | 0% | 281 | 100% |
| 2018 | 298 | 13 | 10 | 3 | 1% | 295 | 99% |
| 2019 | 317 | 19 | 12 | 7 | 2% | 310 | 98% |
| 2020 | 264 | 16 | 8 | 8 | 3% | 256 | 97% |
| 2021 | 221 | 12 | 7 | 5 | 2% | 216 | 98% |
| 2022 | 348 | 6 | 6 | 0 | 0% | 348 | 100% |
| Totals | 6531 | 320 | 238 | 83 | 1% | 6448 | 99% |
See Our Full Success Statistics
DENTAL IMPLANTS IN PITTSBURGH – REVITALIZE YOUR SMILE
Dental implants have transformed the field of dentistry, offering a durable and natural-looking solution to missing teeth. At Pinnacle Center, we specialize in this revolutionary treatment to restore not only your smile but also your confidence and quality of life.
FULLY PERSONALIZED SOLUTIONS: We understand that every patient is unique, and so are their dental needs. Our team designs dental implant solutions that are tailored to each individual's oral health status, aesthetic preferences, and lifestyle.
CUTTING-EDGE TECHNOLOGY: We employ the latest technologies in dental implantology, including 3D imaging and computer-guided implant surgery, which allows us to place implants with utmost precision.
EXPERT TEAM: Led by Dr. Katherine L. Roll, our team is well-versed in advanced surgical procedures related to dental implant placement, including bone and sinus reconstructions. With her extensive training in full mouth rehabilitative care, Dr. Roll and her team can handle complex implant cases with high success rates.
LONG-LASTING RESULTS: Dental implants are designed to last a lifetime, and our consistent success statistics over the years are testament to the longevity of our dental implants. We not only focus on the aesthetic appearance of implants but also ensure that they function like natural teeth, contributing to overall oral health.
EDUCATION AND AFTERCARE: We believe in empowering our patients with knowledge. We ensure that you fully understand the dental implant procedure and what to expect during recovery. After the procedure, we provide comprehensive aftercare instructions and ongoing support to ensure the long-term success of your implants.
FINANCIAL FLEXIBILITY: We aim to make dental implants accessible and affordable to all our patients. Therefore, we provide various financing options and work with numerous insurance providers.
At Pinnacle Center – Dental Implants & Periodontics, we're not just restoring smiles; we're transforming lives one implant at a time. Trust us to help you regain the freedom to laugh, eat, and live without hesitation. Contact us today to start your journey towards a healthier, more confident smile.
PERIODONTAL CARE IN PITTSBURGH – RESTORE YOUR GUM HEALTH
Periodontal care focuses on the health of your gums, which are the main supporting structures of your teeth. Gum health directly impacts the longevity of your teeth and can even affect your overall health. Periodontal services address issues such as gum disease, gum recession, and dental implant placement.
GUM DISEASE TREATMENT: Gum disease, also known as periodontal disease, can lead to gum inflammation, bleeding, decay, and even tooth loss if untreated. We offer periodontal treatments to restore your gum health and prevent further damage from developing.
GUM RECESSION TREATMENT: Receding gums can expose tooth roots, making teeth more sensitive, even painful, and leave them vulnerable to decay. We offer gum grafting to correct gum recession, protecting tooth roots and restoring the beauty of your smile.
PERIODONTAL MAINTENANCE: After undergoing periodontal treatment, preventing gum disease reoccurrence becomes the priority. With ongoing periodontal therapy, we will work with you to maintain your gum health and ensure the longevity of your natural teeth, and dental implants.
Your gum health is essential for a beautiful smile and a healthy life. If you're in need of expert periodontal care, Pinnacle Center is here to help. Contact us to schedule an appointment today. We look forward to meeting you!
OUR
5P Pledge
The practice of medicine and dentistry is as much an Art as it is a Science. We work on human beings and not robots. Every person is different and not all people respond to treatment the exact same way. No doctor can guarantee an exact outcome and neither can we. What we do pledge is to use every means at our fingertips and use the best science and available practices to obtain the best result we can for you. This is our 5P Pledge.
1
Partnership
We partner with you-get to know you and what is important to you.
2
Planning
We will take the time to do a thorough and complete examination.
3
Precise Treatment
The treatment will be based upon solid scientific principles and research.
4
Prevention
is the key to predictable long lasting care.
5
Pledge
We promise to do everything in our power to get it right and make it right.
OUR PROMISES TO
OUR PATIENTS
We strive to ensure that every patient who seeks our care receives the best treatment and highest quality of care that dentistry has to offer and we boldly make these promises.
We promise to always treat you with dignity and respect.
We promise to always do and say what is right and best for you in achieving the highest level of health.
We promise to facilitate your health care decisions with education, caring, and compassion.

CareCredit helps you pay for health and wellness costs for you and your family. Once approved, you can immediately use the CareCredit credit card to pay for costs not covered by your insurance plan. With CareCredit, you can schedule the treatment you need with us today. Contact us for more details.
Visit Our Office in Pittsburgh, two minutes from the Mall at Robinson!
6200 Steubenville Pike Suite 201 McKees Rocks, PA 15136
Office Hours:
Monday: 10:00 AM – 5:00 PM Tuesday: 8:00 AM – 5:00 PM Wednesday: 8:00 AM – 5:00 PM Thursday: 8:00 AM – 5:00 PM Friday: Closed
call us