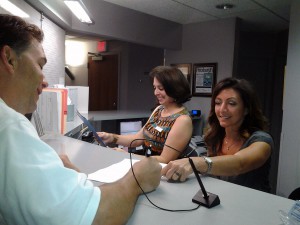 Dr. Silberg and Dr. Roll are happy to be directly available to you to discuss your concerns. Additionally, we can schedule a virtual online consultation at a mutually agreeable time. We encourage you to call the office phone at 412-787-8590 or contact us via the form below!
Please use this form for appointment scheduling purposes only. DO NOT send personal health information through the form below. Specific patient care questions must be addressed with your doctor during an appointment.
Request My Appointment
Or call us NOW at (412) 906-4666 to schedule an appointment!
---
Office Hours
We respect your busy schedule. Be assured that your scheduled appointment is a bond of trust that we will be here to serve you and attend to your needs at the time you have chosen. Ninety percent of the time we will see you within 10 minutes of your scheduled appointment. We ask that you also respect our time. We expect that you will be present for all appointments. If you must change or cancel an appointment we require that you communicate directly with our staff and give two full working days notice, or a cancellation fee will be charged.
Office Hours
Days
Hours
Monday
10:00 AM
5:00 PM
Tuesday
8:00 AM
5:00 PM
Wednesday
8:00 AM
5:00 PM
Thursday
8:00 AM
5:00 PM
Friday
Closed
Holidays
We are always closed on the following holidays:
New Year's Day
July 4th
Good Friday
Labor Day
Memorial Day
Thanksgiving
Christmas