Permanent
Teeth Restoration
Your dental implant treatment, which restores your permanent teeth, begins with specialized impressions to produce a replica of your mouth. This is to make "bite" records so the doctors can see the relationship of your upper and lower jaws. With this information, the abutments (support posts) will be chosen that attach your replacement teeth to your dental implants. Various types of support posts exist and frequently, we can use the industry standard support posts.
The number of appointments and the amount of time required for each appointment is different for each patient. No two cases are exactly the same and regardless of the number of teeth replaced, the work must be completed with great precision and attention to detail. If you are having only a few teeth replaced, there may be as few as three short appointments. Between appointments, the time is used to complete the necessary lab work to make your replacement teeth.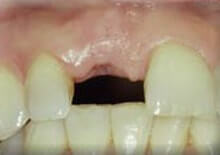 Missing Tooth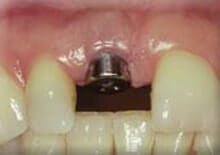 Temporary Implant Post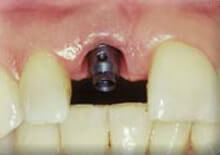 Permanent Implant Post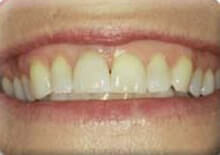 Permanent Tooth
A New Lease
On Life!
Once the restoration process is completed, you are now ready to rediscover all the simple pleasures of life you were unable to enjoy with your old dentures or missing teeth. From a simple smile to a hearty bite of your favorite, once forbidden, food, you will soon find that you have received more than a new set of teeth, but a whole new lease on life.
If you want to know more or are ready to get your brand new smile, schedule an appointment with Dr. Roll or Dr. Silberg today!