OUR
DENTAL SERVICES
At The Silberg Center for Dental Science, our primary aim is to educate and partner with our patients to create effective means of communication about your dental health so choices about your dental care can be made that are consistent with your own individual needs, values, and beliefs. We understand the challenges of seeking dental care and have committed to provide compassion and support in achieving the highest level of health to which you aspire.
REQUEST my APPOINTMENT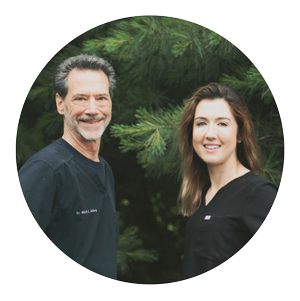 Our procedure is based on complex dental science that comes from over twenty-five years of experience from Dr. Silberg.
REQUEST my APPOINTMENT
Dr. Silberg is a talented, award winning periodontist who provides cutting-edge dental implant services. He works to promote the importance of the highest quality treatment, along with the highest possible regard for patients' health, safety and comfort, within his own practice, and within the community of dental and medical professionals.
With these core values as his guiding motivation, and state-of-the-art technology, Dr. Silberg is pleased to provide the following services that will allow his patients to have healthy teeth for life.
Laser Gum Therapy
LANAP is a laser used to treat gum disease with virtually no pain, no cutting, swelling, or bleeding. It is revolutionizing today's treatment of periodontal disease. LANAP enables treatment that is just as effective and even more beneficial for the patient in terms of healing times and results.
Cosmetic Dentistry
If you are unhappy with the appearance of your teeth, Dr. Silberg offers many combinations of surgical and non-surgical procedures designed specifically for each patient's cosmetic concerns. We pride ourselves on the fact that we are very conservative in our treatment recommendations and recommended surgery only when absolutely necessary.
Pinhole Surgical Technique
The pinhole surgical technique is a minimally invasive, fast, and effective treatment option for gum recession. Prior to the procedure, a local anesthetic is used on the patient to minimize any discomfort. From there, The pinhole surgical technique involves Dr. Silberg taking a small needle and creating a 'pinhole' in the patient's gum tissue. After that, specialized tools are used to loosen the patient's gum tissue. From that point, Dr. Silberg can then cover the patient's exposed roots by repositioning the gums.
Sedation Dentistry
Anti-anxiety agents, such as nitrous oxide, or sedatives may help you relax during dental visits and often may be used along with local anesthetics. Dentists also can use these agents to induce conscious sedation, in which the patient achieves a relaxed state during treatment, but can respond to speech or touch. Sedatives can be administered before, during or after dental procedures by mouth, inhalation or injection.
Gum Disease Treatment
Gingivitis and periodontitis are the two most common forms of gum disease. Gingivitis is an inflammation of the gums and is reversible. It does not cause destruction of the tissues that support the teeth. In contrast, periodontitis involves inflammation of the gums and a destruction of connective tissue and bone that is largely irreversible. If left untreated, gingivitis can lead to periodontitis.