OUR
DENTAL SERVICES
At Pinnacle Center – Dental Implants & Periodontics, our primary aim is to educate and partner with our patients to create effective means of communication about your dental health so choices about your dental care can be made that are consistent with your own individual needs, values, and beliefs. We understand the challenges of seeking dental care and have committed to provide compassion and support in achieving the highest level of health to which you aspire.
REQUEST my APPOINTMENT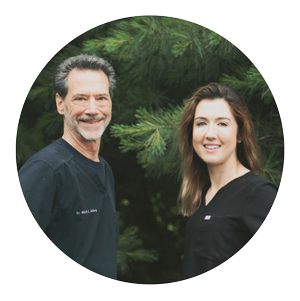 Our procedure is based on complex dental science that comes from over twenty-five years of experience.
REQUEST my APPOINTMENT
Our periodontists are a talented, award winning team that provides cutting-edge dental implant services. We work to promote the importance of the highest quality treatment, along with the highest possible regard for patients' health, safety and comfort, within our own practice, and within the community of dental and medical professionals.
With these core values as our guiding motivation, and state-of-the-art technology, we are pleased to provide the following services that will allow his patients to have healthy teeth for life.
With permanent teeth dental implants, you will get so much more than a new and lasting solution from the pain, suffering and indignity of dentures or missing teeth. After your treatment, you will rediscover a new and lasting joy for all the simple things in life that you could never take pleasure from when you had to worry about how you looked or how you felt with your dentures or lost teeth.
If you are unhappy with the appearance of your teeth, we offer many combinations of surgical and non-surgical procedures designed specifically for each patient's cosmetic concerns. We pride ourselves on the fact that we are very conservative in our treatment recommendations and recommended surgery only when absolutely necessary.
Anti-anxiety agents, such as nitrous oxide, or sedatives may help you relax during dental visits and often may be used along with local anesthetics. Dentists also can use these agents to induce conscious sedation, in which the patient achieves a relaxed state during treatment, but can respond to speech or touch. Sedatives can be administered before, during or after dental procedures by mouth, inhalation or injection.
Gingivitis and periodontitis are the two most common forms of gum disease. Gingivitis is an inflammation of the gums and is reversible. It does not cause destruction of the tissues that support the teeth. In contrast, periodontitis involves inflammation of the gums and a destruction of connective tissue and bone that is largely irreversible. If left untreated, gingivitis can lead to periodontitis.
Gum Disease Treatment
Osseous surgery is used to combat gum disease and is designed to encourage the gums to reattach to the teeth. During surgery, we will remove any plaque and tartar from below the gumline. Under local anesthetic, one of our periodontists will clean under the gums and reduce the spread of bacteria, among other benefits.
Scaling and root planning is an early-stage treatment solution for gum disease. Under local anesthetic, the dental hygienist will manually remove tartar from below the gum line. It typically involves two to three treatment sessions, with the aim of encouraging the gum to reattach to the tooth.
Gum disease can be treated but not cured. As such, it's vital that patients with gum disease actively manage their condition with the help of a professional such as Dr. Roll and Dr. Silberg. By following custom advice and visiting us for scheduled checkups, we can manage your gum disease effectively.
Guided tissue regeneration is an advanced treatment method that can be used to save teeth that may otherwise be lost. The aim is to "regenerate" lost gum and bone tissue using barriers or membranes.
Dental Implants
Implant support dentures are used to replace missing teeth and aim to remove some of the problems of traditional dentures. Securely fastened into place, this type of denture is slip-free and provides an all-natural look that improves the appearance and functionality of the mouth.
All On 4 Dental Implants are a fantastic option for people who want to restore their smile to its former glory. It's a permanent solution that can be installed in your mouth in a single day, ensuring that you leave with a picture-perfect smile.
If you're missing teeth, then you'll want to get back to a full smile as soon as possible. You can restore your teeth in a day using dental implants and temporary crowns, which you can wear until the final and permanent prosthetic tooth is being made.
For an implant to be placed in the mouth, the jawbone around the teeth must be healthy. When a tooth is lost, the underlying bone can begin to shrink. If this happens, the bone grafting process can help to provide enough support for an implant to be installed.
There are many treatment options for people that have missing teeth. It's important that the area around the missing teeth, such as the bone tissue, is healthy. The sinus area can impact the suitability for a dental implant installation. In this case, a sinus lift procedure, which lifts the sinus membrane upwards, may be necessary before the implant is attached.
Your dental implants will likely last a lifetime. However, sometimes, gum disease around the implant can occur; this is called peri-implantitis, and is often the result of inadequate oral care. This can be treated, especially if it's caught at an early stage.
Cosmetic Procedures
In order for teeth to be healthy, it's important that the gums are healthy. Gum recession can compromise the health of the teeth, making it weaker and more likely to break. If you have receding gums, then a gum graft, which helps to rebuild the gum tissue, can be an effective treatment method.
Gummy smiles happen for a number of reasons, including overgrowth from braces. If you have a gummy smile, then crown lengthening treatment can help. This will lengthen your teeth and reduce the size of the gums, helping to lead to a more balanced smile that can greatly improve the appearance of the mouth.
Tooth loss can have a significant, and negative impact on the remaining gum and bone form. However, it's not a problem that you have to live with. It's possible to reconstruct lost form and function by using bone or soft tissue augmentation grafting techniques, which help to regenerate lost structure.
Problems can arise following tooth extraction if preventative measures aren't taken. Ridge preservation bone grafting techniques can help to minimize the risk of gum and bone collapse, which will ultimately lead to improved cosmetic appearance of a tooth replacement procedure. It can also improve function and support of the jaw.
Teeth are supposed to naturally erupt into the mouth, but this doesn't always happen. In that case, the tooth should be uncovered via surgery. This process involves first identifying the location of the impacted tooth using digital x-rays, and then, during surgery, lifting the gum in order to expose the tooth.
Retaining the position of the teeth after orthodontic treatment is crucial to the ultimate success of the treatment. Towards the end of orthodontic treatment, it's important to take steps that'll prevent the teeth from relapsing into their old positions. This is achieved through fiberotomy treatment. Frenectomy treatment can help to close the gap between two front teeth without the need for traditional orthodontic treatment.