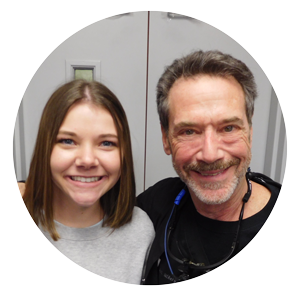 Dental implants can be expensive, but we offer many ways to finance the procedure.
If you have broken or missing teeth, getting dental implants is probably a healthy option for you. Not only do they look and function like natural teeth, but they also protect the surrounding teeth and jawbone from damage. Dental implants are an excellent choice for your long-term health.
However, dental implants can be expensive, and most insurance companies don't cover the cost because they view implants as a cosmetic procedure. Pittsburgh implant dentists Dr. Silberg and Dr. Roll do not want cost to be a roadblock on your journey to the smile you've always wanted. Although dental implants can be pricey up front, they are worth it in the long run.
As mentioned earlier, dental implants protect your natural teeth, but the benefits don't stop there. Because of their durability, and the fact that caring for dental implants is no more complicated than your usual oral hygiene, dental implants can be a much cheaper option over time than dentures or tooth-supported bridges, which will have to be replaced many times over your lifespan and which cause undesirable changes in your mouth. In addition to their cost effectiveness, dental implants are more comfortable than traditional dentures, and you will be less likely to develop sores and infections in your mouth. With the proper care of your dental implants, and some occasional adjustments, they will last your whole lifetime.
If you don't have the means to pay for your dental implants up front, there are a number of different options to help you spread those payments out then. First, check with your insurance company, because even though it's rare, some companies do cover the cost of dental implants.
CareCredit
If your insurance won't cover the cost of dental implants, you might consider CareCredit. CareCredit is a credit card system designed specifically for medical expenses. It functions differently than a regular credit card by offering different financing options for paying off the balance. In addition, CareCredit charges no interest if regular payments are made on time, and the complete balance is paid in a set amount of time agreed upon by the patient and CareCredit. To learn more about how to finance your dental implants with this option, visit www.carecredit.com.
Financing Through Pinnacle Center – Dental Implants & Periodontics
Pinnacle Center – Dental Implants & Periodontics offers a number of different options to help you pay for your procedure, including various discounts, payment plans, and loans, each dependent on your situation. We offer a financial coordinator to help you choose the best option for financing your implants.
Don't let the hefty price tag hold you back from getting dental implants and beautiful, strong, healthy teeth. Dr. Silberg and Dr. Roll have extensive experience in providing dental implants in Pittsburgh. Visit us at Pinnacle Center – Dental Implants & Periodontics for a consultation and to learn more about financing your new pearly whites.