MEET PITTSBURGH PERIODONTIST
DR. MARK SILBERG, EMERITUS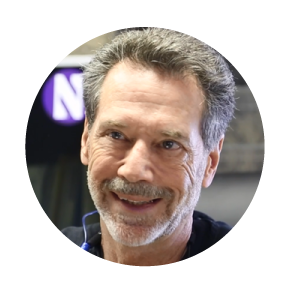 With four decades of experience in the dental field, Dr. Silberg has retired, but still stands as a beacon of competence and expertise. As a premier Pittsburgh periodontist, he gained the trust of hundreds of happy patients who can attest to his professional and capable manner. Known especially for his bold and revolutionary stance on dental implants when they were first presented, some would say that Dr. Silberg has a special intuition that pairs nicely with his academic understanding. The respect even his peers and colleagues have toward him is evident in the bestowal of the TopDentist Inc award from 2006-2021.
We offer a wide array of treatment options for the correction of the effects of periodontitis. Some of these include dental implants, laser gum treatment, cosmetic correction, and the treatment of recurring episodes of gum disease. Using only the most advanced tools and procedures, we offer state-of-the-art care for our valued patients. From minor gum line correction to full arch dental implants, we are confident that you will find exactly what you need in our office. View a list of our services.
We understand that many of our patients can sometimes feel nervous or distressed in dental settings, and that is why we offer local and general anesthetic options to meet your needs. We want you to be able to feel relaxed and at ease while in our office. Whatever your preferences, communication is one of our most important objectives. We want to hear from you and understand your concerns and desires so that we can ensure you receive the customized care you deserve. We know that every patient and case is different, and we will work with you as partners in your dental care to enable your teeth and mouth to be as healthy and beautiful as they can be. Contact us to schedule an appointment today. We look forward to meeting you and providing the quality care you need and deserve.
MEET PITTSBURGH PERIODONTIST
DR. Katherine Roll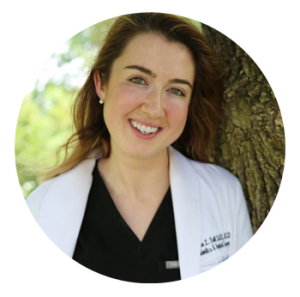 Dr. Katherine L. Roll is an award-winning periodontist and dental implant surgeon. Studying at the University of Washington, she focused primarily on full-mouth restorative care and interdisciplinary treatments, making her an invaluable addition to the team.
Dr. Roll received a Bachelor of Science in Biology from Cornell University. She then went on to earn her Doctorate of Dental Medicine from Rutgers University before finally moving to Seattle where she completed her periodontics residency training at the University of Washington.
During her extensive education, Dr. Roll built up an impressive professional repertoire of advanced techniques to help her patients. She is certified in IV sedation – great for patients wanting extractions or root canals. And her experience in comprehensive care allows her to provide "teeth-in-a-day" treatment. In addition, she also specializes in bone and sinus reconstruction and periodontally accelerated osteogenic orthodontics (PAOO).
Over the years, Dr. Roll has made her presence felt in the wider dental profession, with both national and international recognition. Her lecture circuit includes both domestic and overseas engagements, including the 2018 American Academy of Periodontology Annual Meeting, and the 2019 Academy of Osseointegration Annual Meeting.
Dr. Roll is also the recipient of numerous awards. In 2018, the American Academy of Periodontology gave her the Balint Orban Memorial, owing to her impressive research on implants for diabetes patients. Later, in 2019, the Academy of Osseointegration gave her an award for the best presentation. She is also a nominee for Top Periodontist in Pittsburgh.
Dr. Roll is ready to listen to your dental needs, whatever they may be, and offer her expertise and assistance.