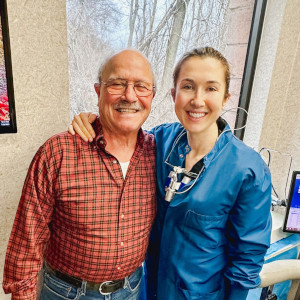 Have you been told that you need extensive dental work? Contact Dr. Silberg or Dr. Roll for A Second Opinion Today!
IS A SECOND OPINION FROM A PERIODONTAL

SPECIALIST RIGHT FOR YOU?
Deciding who you can trust with your dental care can be a challenge. One dentist's diagnosis and their suggested treatment plan may not seem right to you, and you may feel that there is missing information or that you haven't been presented with all of your options. Or, maybe you just didn't feel a connection.
If you have received an opinion and treatment plan but still have questions or concerns, and if you think there may have been a mistake in your diagnosis or that the treatment plan isn't the right one for you, a second opinion can help give you clarity and peace of mind.
Dr. Katherine L. Roll offers complimentary second opinions to patients seeking additional information about their current diagnosis and treatment plan.
What a second opinion is:
A second opinion is when you have already received a complete diagnosis and have been offered a written treatment plan by a general dentist, or specialist, who would perform the actual treatment. Normally this means a specialist has seen you and diagnosed your dental condition, and prepared a plan of care, but you want a second opinion from another qualified specialist of the same level of qualifications. If you need a second opinion, you can request one from Dr. Roll and she will evaluate your current diagnosis and compare it with her own study of your case. Pinnacle Center – Dental Implants & Periodontics practices the C.A.R.E. Continuum treatment methodology.
What a second opinion is not:
A referral to a specialist from another dentist is not a request for a second opinion. It is a request for an examination and a diagnosis and a treatment plan from a specialist. If your general or family dentist or a dentist in another specialty refers you to our office, Dr. Roll will be performing an examination so that a treatment plan can be created. This is NOT a second opinion. This distinction is important, as a second opinion can be a complimentary service, but a referral for examination, treatment planning and a consultation is not.
Who needs a second opinion?
If you or someone you love has seen a specialist or a general dentist and has been told that extensive dental work is required, but you doubt the diagnosis or the breadth of the suggested treatment plan, a second opinion may be advisable. This can apply in cases that have been evaluated and any of the following recommended:
Extensive dental work with little or no explanation
Extractions
Dental treatment that is scary or overwhelming
What you should expect from a second opinion appointment
When you make an appointment with Dr. Roll for your complimentary second opinion, we'll ask you to bring:
Your current dental records
All x-rays from the last year
A copy of your CT scan (if you have one)
Any photographs that have been taken of your mouth
A copy of the written treatment plan that has been provided to you by your original provider
If you don't have this information, if the information is outdated or incomplete, or you haven't already had x-rays taken or a CT scan, and a scan must be completed for diagnosis, our doctors may recommend new procedures in order to arrive at a clear diagnosis and these additional procedures may incur a cost.
Dr. Roll will thoroughly review all of your files and imaging, personally inspect your mouth and teeth, come to their independent diagnosis and plan of treatment, then compare it to the treatment plan you originally received. They will then provide you with either confirmation of your original diagnosis or their own well-researched diagnosis. In either case, you may select the provider of your choice based on your personal preference, insurance coverage, and other considerations to complete any needed treatment.
Sometimes it pays to investigate all of your options because the decisions you make today can affect you for the rest of your life-so make them carefully.