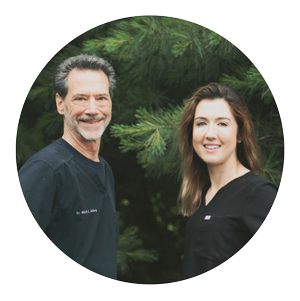 Cosmetic dentistry can improve your health as well as your smile.
When it comes to your self-esteem, your smile can make a big difference. While a beautiful, white smile with healthy gums can make you feel like a movie star, a damaged, dingy, or uneven smile can make you feel bad about your looks–and can also influence others' opinions of you. Research has shown that people with healthy gums and teeth are perceived as more professional and friendly, which is why Dr. Roll believes that every patient deserves to feel great about their smile.
Cosmetic Dentistry Can Help
Although most people think of procedures like teeth whitening and tooth reshaping when they hear the words "cosmetic dentistry," the way that your gum tissue looks can also play a big role in how your smile appears to others. Your gum tissue frames your teeth, which is why Dr. Roll offers a wide array of cosmetic gum tissue procedures.
Do You Suffer From These Cosmetic Gum Issues?
Splotchy, Discolored Gums
Some people struggle with dark or splotchy gum tissue. This common gum complaint is called hyperpigmentation, and it is most common in people with darker skin tones. However, people who smoke or who have struggled with gum disease before might also be living with splotchy gum tissue, leaving their mouths looking uneven or unhealthy.
Fortunately, Dr. Roll can eliminate those marks on your gums with a special laser which targets the melanin in the gum tissue to even out the color while simultaneously encouraging healthy cell growth. The result is gum tissue that looks clean, pink, and perfectly even. The entire procedure is relatively painless, and shown to last as long as 20 years.
Gum Recession
Gum recession can be caused by a long list of dental villains, ranging from certain medications to aggressive brushing. However, the result is the same—gums that look damaged and teeth that show their unsightly yellow roots. To correct gum recession, Dr. Roll offers gum grafting.
A Gummy Smile
Have you ever been told that your smile looks "gummy"? Previous gum irritation, medication and hormone changes, or problems with teeth grinding can alter the way that your gum tissue grows and the way that your teeth look. To make your teeth look larger and more even, we offer crown lengthening.
Crown lengthening is performed with a dental laser and involves gently removing excess gum tissue. Although the process itself sounds intimidating, most patients report that the procedure is fast and painless. While a traditional gum lift can take some time to heal, the results of laser gum surgery are almost immediate.
Uneven Gum Line
If your gum line is jagged or uneven, it can make your teeth look much smaller or larger than they really are. To even out your gum line, Dr. Roll offers gingival contouring to carefully sculpt the shape and size of your gum tissue. This process is a lot like crown lengthening, and involves using a special laser to quickly shape the gum tissue.
Schedule an Appointment
Are you unsure about your smile or the advice you received from another dentist or periodontist? Schedule your complimentary second opinion today! Dr. Roll believes that every patient should feel in control of their dental care, which is why she is happy to give you her expert opinion. Schedule an appointment with Pinnacle Center – Dental Implants & Periodontics today to find out how our team of dental professionals can help you.