WHY CHOOSE PITTSBURGH PERIODONTIST

& IMPLANT DENTIST DR. MARK SILBERG?
Because Dr. Roll and Dr. Silberg are a award winning, dental practitioners! Watch this 2 minute sampling of before & after photos of some of our most recent patients! If you are looking at dental implants, need gum disease treatment, or need some other dental work you can know that Dr. Roll has the experience & knowledge to give you the greatest service in the manner established by Dr. Silberg, now retired.
Top Periodontist In Pittsburgh For 12 Years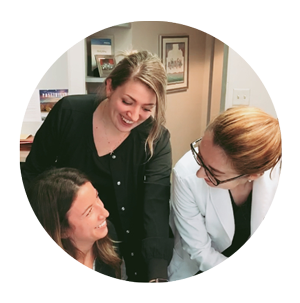 We are deeply honored to have been selected by our peers for the Top Periodontist in Pittsburgh award for the past 12 years. Dr. Mark E. Silberg is proud to have been named as one of the region's top dentists from 2006 – 2021. TopDentists, Inc. utilized a national database to compile information on dentists nationwide. Pittsburgh Magazine collected the names of dentists that have been chosen through an exhaustive survey in which thousands of dental professionals from across the nation confidentially evaluated their dental peers. Along with Dr. Roll, Dr. Silberg has once again been honored by being chosen amongst the regions top specialists.
"My practice has been established for over 30 years. I'm pleased to leave it in Dr. Roll's capable hands. Every day I got to go to work and know that my staff and I made a difference in people's lives. We get to help our patients be able to have real teeth for life. With our help, they will be able to eat, smile, and function with confidence knowing that they can enjoy life and all the pleasures that are possible with a mouth that works. We are on the leading edge of science and technology and use that knowledge to provide the best treatment possible. We work with the best dentists in the tri-state area and together we help create healthy mouths that can last a lifetime. We are pretty sure we can help you too."
-Dr. Mark E. Silberg