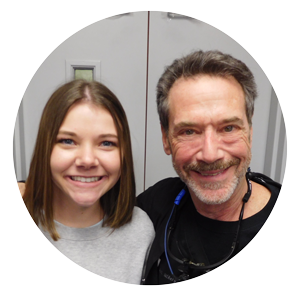 Because Dr. Silberg believes it is important for his patients to be informed about their dental health, he has collected a library of videos that provide valuable education and insight into dental conditions and their treatments.
Biography and Education
Why Choose Dr. Silberg?
Referrals
Before & After Photos
Bad Breath
Sedation Dentistry
What Do You Think About Your Dental Implant?
Why Would I Need a Dental Implant?
Single Tooth Dental Implants
What to Look For in a Dental Implant Dentist
Why is Bone Grafting Necessary?
CAT Scan Technology
Single Tooth Implant in One Day
What to expect after dental implant surgery
Pinnacle Center – What Was Your Experience?
There was no pain.
Don't delay treatment.
My implant was so easy.
Dr. Silberg is a specialist.
Everyone at the office is great.
Complex care.
Patient Service is #1.
Gum Disease and Laser Dentistry
Taking Care of Gums After Orthodontic Treatment
Gum Recession/Gum Grafting
Gum Disease and Laser Dentistry
Receding Gums and Gum Disease
Long in the Tooth
Symptoms of Gum Disease
Gummy Smile
Fixing a Gummy Smile