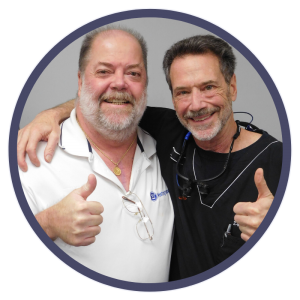 Suspendisse feugiat. Morbi ac felis. Praesent egestas tristique nibh. Nullam tincidunt adipiscing enim. Nullam dictum felis eu pede mollis pretium. Fusce commodo aliquam arcu. Donec posuere vulputate arcu.
Education is powerful, and we encourage all of our patients to read more about healthy habits, the practice of dentistry, new technologies, and general health and wellness. Check out these great websites for more information.
Dental Health
The American Dental Association

The American Dental Association site offers valuable resources for providers and patients alike, including the latest recommendations and statements from the ADA, research publications, information about the ADA code of conduct, and guidelines for preventing dental decay. The site also has plenty of helpful information about public programs, including drinking water fluoride levels, volunteer efforts, and even help finding an ADA approved dentist.

The American Academy of Periodontology

The American Academy of Periodontology website is packed with great information including what periodontists do, how we can help, and detailed explanations for preventing and treating gum disease. Like the ADA, the American Academy of Periodontology also uses their site to publish recent findings and recommendations for patients and their dental healthcare providers.
Overall Health and Wellness
Women's Health
Women's Health Interactive

https://www.womens-health.com/boards/

Talk with other women about the health problems that you are dealing with in the Women's Health Interactive forums. Anyone can register for a free account, post questions about their women's health issues, and find answers to common problems.

Harvard Women's Health Watch

https://www.health.harvard.edu/topics/womens-health

Harvard Medical School also has a section of their website completely dedicated to women's health issues. Women can read more about issues that could affect your personal and dental health, including hormonal fluctuations, menopause, and childbirth.
For more information about finding great resources online, contact your Pittsburgh periodontist, Dr. Katherine L. Roll.