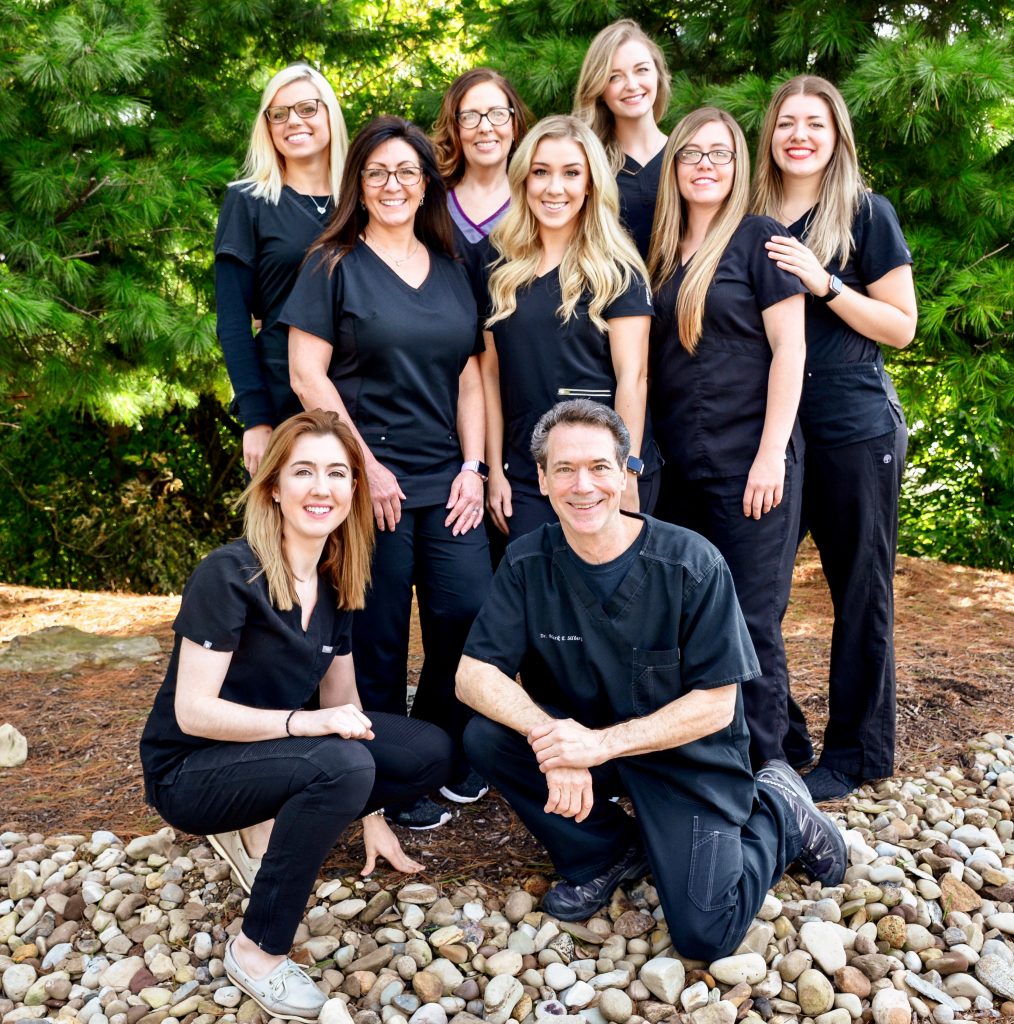 The Silberg Center for Dental Science has just celebrated its 40th year specializing in periodontics and dental implants. Looking at how far we've come, it's safe to say it's a far cry from the early days back when Dr. Mark E. Silberg graduated in 1978. In those days, dental implants were a rarity. "In 1974, when I started dental school, dental implants were generally not being done," says Dr. Silberg. And while the stories of dental implants only being conducted by New York dentist, Dr. Leonard Linkow, were considered to be the experiments of a "mad man," the world has changed considerably, and The Silberg Center for Dental Science has evolved alongside it.
A Brief History of The Silberg Center for Dental Science
When the Silberg Center opened its doors in 1980, the goal was simple, creating a new practice that would allow Dr. Silberg to gain a far better chance of delivering his vision of oral healthcare. With any dental practice, the early years were tempestuous, but by the mid-1980s, it hit its stride. Due to word-of-mouth at a high level of interest in patients, 1987 was the culmination of his early years, being one of the first to utilize dental implant technology. Pioneering, but still being used to this day, dental implants are the cornerstone of dental patient care provided by Dr. Silberg and his team.
But where does this drive come from? The aforementioned experiments of the "mad man," Dr. Leonard Linkow, had a direct influence on Dr. Silberg. In 1984, Dr. Linkow had perfected the process of dental implants and was training others to do the same. Dr. Silberg's first session with Dr. Linkow in 1985 set Dr. Silberg on a path that has changed his entire practice and outlook on oral health.
The evolving nature of The Silberg Center for Dental Science, combined with Dr. Silberg's determination to focus on improving levels of patient care, resulted in new technology being incorporated. The pioneering LANAP laser has enabled the practice to treat gum disease with precision and focus. While the Cone Beam 3D CAT scan system has enabled us to increase the success rates of dental implants. Suffice to say, we would not be where we are today if Dr. Silberg did not hear about the experimental nature of Dr. Linkow.
About Dr. Mark E. Silberg
Dr. Silberg is driven by the need to pioneer, and going way back to his graduation from the University of Pittsburgh Dental School in 1978, moved on to the Advanced Specialty Training Program in Periodontics at the University of Pennsylvania, which solidified his belief in saving teeth, rather than removing them.
After following the teachings of Dr. Linkow, he incorporated his focus on the art of dental implants. His focus was to make them more available to patients, and over the 40 years of running The Silberg Center for Dental Science, the process continues to this day. His focus is on the fine-tuning of the dental implant process, ensuring that it's not about removing teeth, but rather making the process efficient and safer.
And this work has not gone unnoticed! Dr. Silberg has been honored by his peers as the Top Periodontist in Pittsburgh over the last 15 years and has been named as one of the region's top dentists between 2007 and 2020. However, his honors are secondary to the journey he has in crafting and molding the process of dental implants to increase their longevity and aesthetics. From periodontist to pioneer in his own way, Dr. Silberg is dedicated to the values of health, safety, and comfort, and this is evidenced in his practice, his staff, and his latest addition to the team.
Introducing… Dr. Katherine Roll
The latest addition to the team is our secret weapon in periodontics and implant dentistry. Dr. Katherine L. Roll was welcomed onto the team in 2018 as an associate periodontist. Dr. Roll doesn't just provide a professional experience, but, like Dr. Silberg, appreciates the art that goes along with periodontal and implant surgery. And she knows first-hand what you, as the patient, is going through. Having undergone periodontal surgery as a teenager, she is right there in the dentist's chair with you. Her background in her Bachelor of Science degree at Cornell University, as well as her doctorate of dental medicine from Rutgers University, has brought her training full circle. She has now settled at The Silberg Center for Dental Science where she specializes in cosmetic surgery, such as gum reconstruction and periodontal plastic surgery procedures.
Suffice to say, we are thrilled that Dr. Roll is on board. As well as her impressive experience and finesse with our patients, she has won her fair share of awards too. Having been selected for the Top Periodontist in Pittsburgh award by her peers, and her memberships at the American Academy of Periodontology, the Academy of Osseointegration, the American Dental Association, and the Seattle Study Club, it's clear to see she is more than a qualified candidate to look after your oral health.
What Does the Future Look Like for The Silberg Center?
We've celebrated 40 years, now it is time to move on. With the addition of the Dentin Grinder in 2019, and our determination to bring more pioneering technologies and techniques into periodontal and implant dentistry, our goal is to seek out new levels of innovation, and pioneer practices so the patient can benefit. With our close-knit team going from strength to strength, we can now look back on what we've achieved over the last 40 years. But it is no time to rest. With the latest advances in technology coming thick and fast, we are now looking to the next wave of periodontics so we can remain true to our pledge, and ensure that whatever dental issue you have, you can rest assured that we provide you with the service with precision based upon our 5P process. Contact us to schedule an appointment for periodontal and dental implant treatment today!