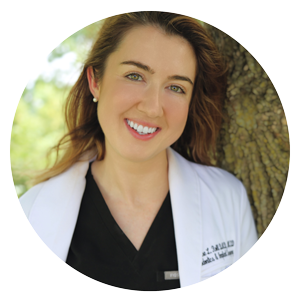 Suspendisse feugiat. Morbi ac felis. Praesent egestas tristique nibh. Nullam tincidunt adipiscing enim. Nullam dictum felis eu pede mollis pretium. Fusce commodo aliquam arcu. Donec posuere vulputate arcu. Vestibulum eu odio. Vivamus in erat ut urna cursus vestibulum.
Osteoporosis is a medical condition in which bones are thin and weakened. The first sign of osteoporosis may be when a bone breaks. Risk factors that a person can change include diet, inactivity, smoking, use of alcoholic beverages (beer, wine, whiskey, etc.), hormone levels, and being underweight. Increasing calcium and vitamin D in the diet, exercising, limiting alcohol use, Quitting smoking, and certain medications may help prevent osteoporosis.
Researchers have suggested that a link exists between osteoporosis and bone loss in the jaw. Studies suggest that osteoporosis may lead to tooth loss because the density of the bone that supports the teeth may be decreased, which means the teeth no longer have a solid foundation. However, hormone replacement therapy may offer some protection. A study published in the August 1999 Journal of Periodontology concludes that estrogen supplementation in women within five years of menopause slows the progression of periodontal disease. Researchers have suspected that estrogen deficiency and osteopenia/osteoporosis speed the progression of oral bone loss following menopause, which could lead to tooth loss. The study concluded that estrogen supplementation may lower gingival inflammation and the rate of attachment loss (destruction of the fibers and bone that support the teeth) in women with signs of osteoporosis, thus helping to protect the teeth.
Consider the following statistics:
The early years following menopause result in annual loss of bone mass between 3%-5%. 28 million Americans have low bone mass.
The risk of a woman developing a hip fracture is equal to a womans combined risk of developing breast, uterine and ovarian cancer.
1.5 million fractures of hip, vertebrae and wrist occur annually
After age 50 the number of women with low bone mass increases sharply to include more than half the women by age 70.
Todays medications cannot rebuild bone mass that has been lost. They can only strengthen the remaining bone. When its goneits gone!.
Prevalence of Low Bone Mass and Osteoporosis Affects Significant Percentage of Men and Women in U.S. 50 and Older (February 21, 2002)
Osteoporosis and low bone mass are a major public health threat for approximately 55 percent of the U.S. population aged 50 and older, according to new figures released today by the National Osteoporosis Foundation (NOF). Details are profiled in a new NOF report: Americas Bone Health: The State of Osteoporosis and Low Bone Mass in Our Nation. The report, based on 2000 census figures, provides estimates of the prevalence of osteoporosis and low bone mass for the years 2002, 2010 and 2020, broken out by state, Congressional district and the top 25 metropolitan areas.
The total number of people aged 50 and older estimated to be at risk for osteoporosis and low bone mass is 44 million in 2002. The estimated prevalence rate of osteoporosis and low bone mass among men is 14 million. For women, the estimated prevalence rate for osteoporosis and low bone mass is 30 million. "This prevalence report signals that this is a public health issue of major proportions," says C. Conrad Johnston, Jr., MD, president of NOF. "Additionally, the current estimated price tag for America in direct medical costs for treating fractures resulting from osteoporosis is $17 billion annually. These costs will surge if people do not take steps today to build stronger and healthier bones," Johnston adds. "Bone health must be considered a top priority for all Americans. The report underscores the importance of focused efforts on bone health, as well as the prevention, diagnosis and treatment of osteoporosis. Obviously, an overriding goal is finding a cure for the disease," says Judith Cranford, acting executive director of NOF.